Dear Friends and Fans,
We have had an amazing past few months here at
Rent Jungle
, and we're excited to share our news with you. Apologies for being out of touch for a bit...we've been quite busy!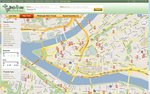 Brand New Site Design and Upgraded Search Technology
If you haven't been to the site in a while, you should know that we've had some major upgrades. We are now indexing over 10 million web pages from 12,000 property managers. We have more listings than any other apartment search site!
We recently redesigned the site to including our new
Moving Center
, added some new features to our
map
and
list view
to make navigation easier, and we've even crafted an improved "
post your listing
" section to help property managers get their listings up quickly and easily.
We are a Webby Award Honoree
As you may well know, the Webby Awards took place over the last few weeks, giving out honors to websites worthy of appreciation. Sure enough,
Rent Jungle was named an Honoree in the real estate category
, something we're pretty excited about! The Webby Awards, presented by the International Academy of Digital Arts and Sciences, are an international award honoring excellence in design and content on the internet.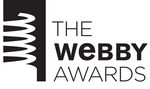 Our Traffic is Growing Like Crazy!
We received over 500,000 unique visitors this March alone! With apartment hunting season around the corner, we are preparing for some pretty incredible results.
So
come like us on Facebook
and tell your friends! Become a fan for more updates and related news. You can also follow us on
Twitter at @rentjungle
, and on
our blog
. Thanks for tuning in, and have a fantastic week!
Sincerely,
The Rent Jungle Team